A Contemporary Extension To A Grade II Listed Cottage
Giving a loved home new opportunities
STAFFORDSHIRE

DESIGN & DELIVERY
Our clients wanted to replace some outbuildings with an extension that would create an open, inviting space that could be used day and night. With stunning gardens and open views, they also wanted to feel a connection with the outdoors from the space.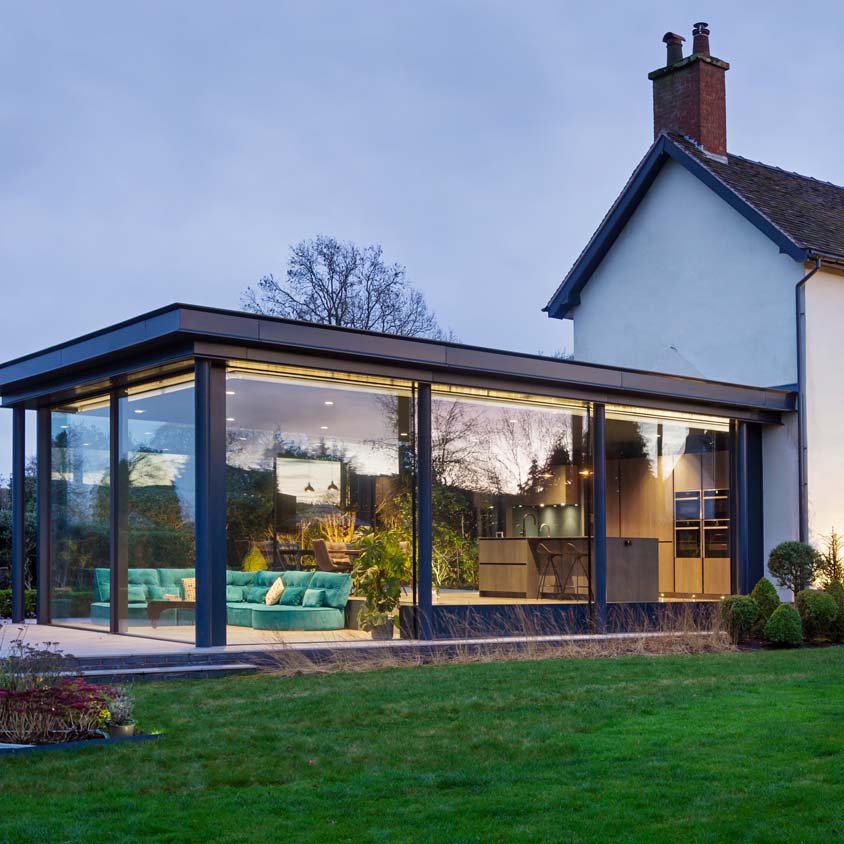 PLANNING CARE



The listing and heritage area of the property were important in the

design and build process. Using a contrast between the

contemporary extension and the more traditional historic building created an effective and sympathetic scheme that delighted the clients and satisfied planning requirements.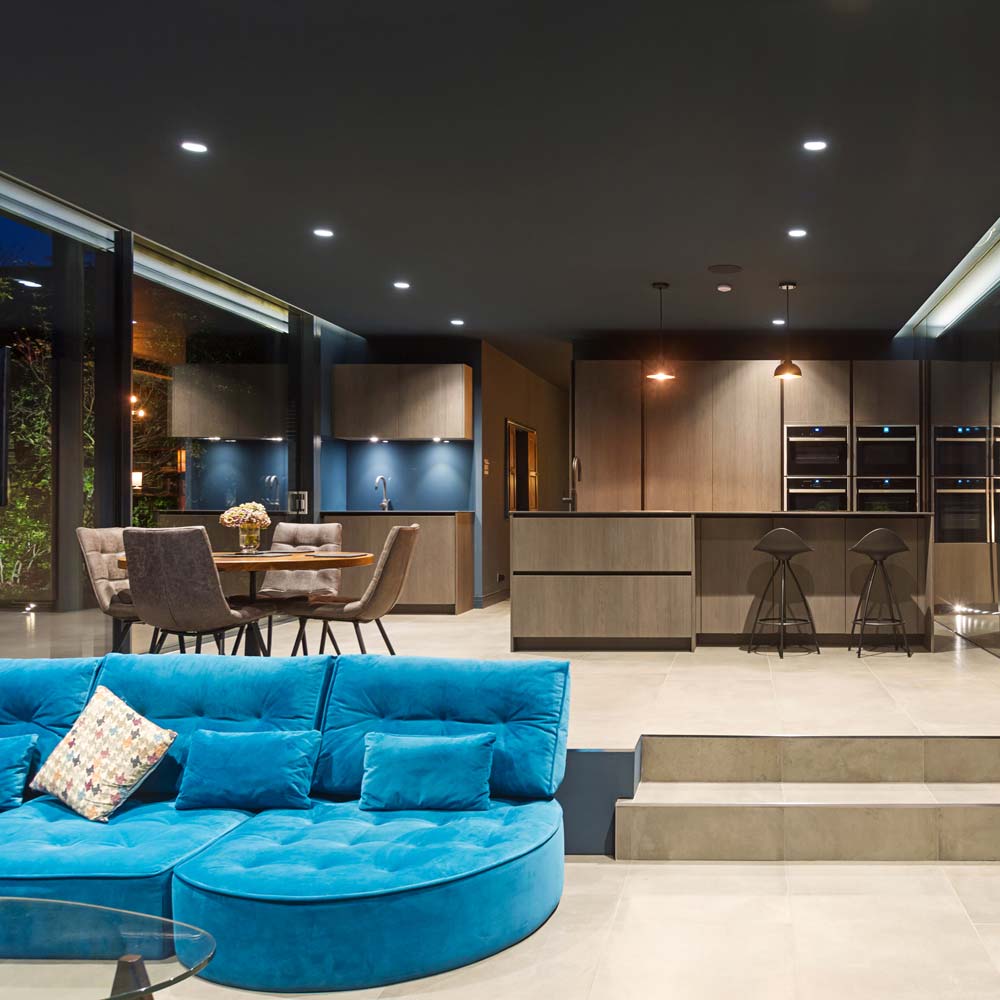 DAY & NIGHT VIEWS



The client aspired for a 1960's style split level living area as a space to comfortably relax and enjoy the views of the garden. Decorating using dark colours prevented glare and excess reflection during the evening from the internal lights allowing views of the garden with suitably positioned outdoor lighting.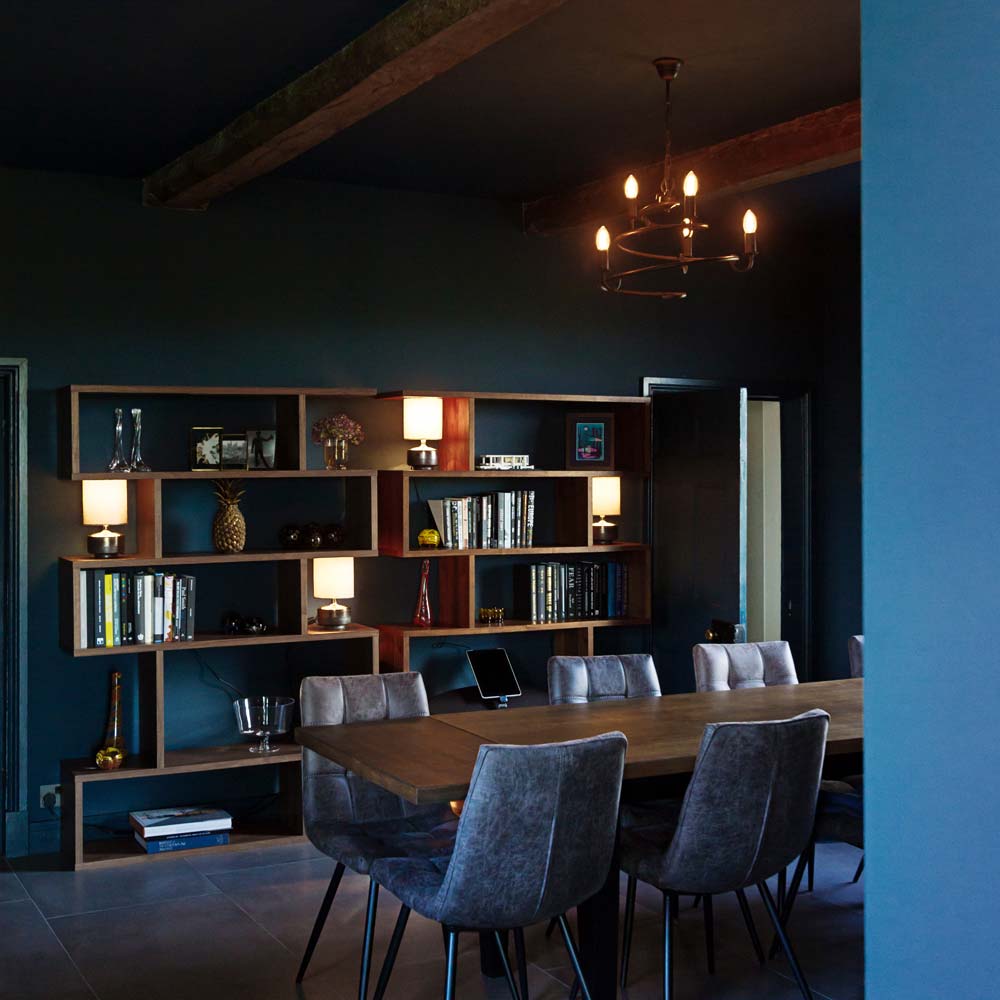 DELIVERING DELIGHT



Our clients are thrilled with the works. The design has created a high-quality extension to their home that is sleek, spacious, flexible, and light. The clean lines of the extension respect the existing house and it sits comfortably within its surroundings.