What they're saying
At Croft Architecture it's always a pleasure to get recognition for our work. Our dedicated architectural team work extra hard to ensure that we turn your aspirations into reality.
We're delighted to share what our clients are saying below...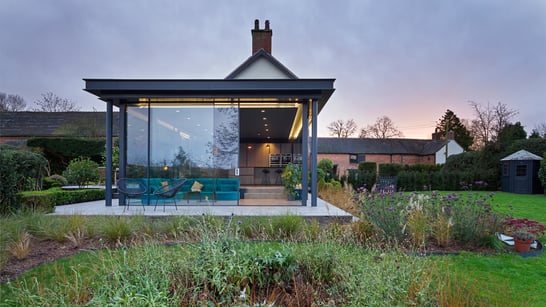 Merging old with new - A minimal glazed addition to a Grade II Listed home
The project involved the replacement of an existing 1993 brick extension to create a new kitchen and informal seating area to address our garden. We wanted to retain the original charm and character of our Grade II Listed home whilst providing the wow factor with a contemporary minimally glazed light filled living space, ideal for cooking, relaxing, entertaining and enjoying easy access to the garden.

At the outset of the project we met with different architects to ascertain which practice to work with. We found the decision very difficult, but we initially decided to work with a large city-based practice to commence our project. However, we soon realised that Croft Architecture offered much more for a similar fee.

Living in a Grade II Listed property, located within the green belt and a conservation area we anticipated that there would be a multitude of obstacles to overcome. There have indeed been many challenges along the way, but Croft's knowledge, experience and their relationship with the contractors and consultants meant that they were always able to bring solutions to challenges, providing us with reliable guidance and reassurance throughout.

From appointment through to completion they have provided a personal, professional service which has made the process and experience smooth and enjoyable.

We are so pleased with our new kitchen and living space. The old outbuildings have been replaced with a contemporary lightweight glazed addition that provides us with a real connection to the garden both day and night. It is better than we imagined.

We have learnt that local is best, good relationships between all parties is key & that the project management aspect offered by Croft Architecture made the difference with tricky situations. Croft Architecture are a good reliable firm, that offer value through detail, efficiency, and execution. We would gladly recommend them.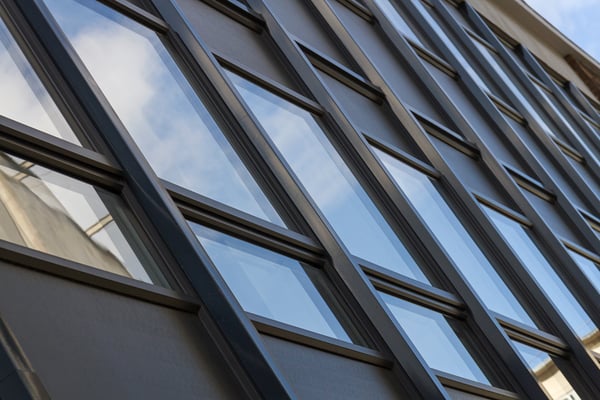 Renovation of city centre offices for charity headquarters
Saltbox has been at the heart of the Stoke on Trent and North Staffordshire community for over 30 years. Our work has played a key role in supporting and encouraging local faith and community groups to grow and develop throughout the region, including to expand their social impact in delivering support to the most needy and vulnerable in our society. Through our successes and good reputation, we are continually expanding our services and reach within the community reaching out to those in need of help, support and guidance.
However, for the charity to continue to develop and care for the community, our existing support facilities based in Stoke-On-Trent required uniting from different locations throughout the city to create a central hub under one roof.
Our focal building in the city centre required very significant modifications and modernisation to enhance and facilitate the environment for the Saltbox team. We wanted to create a new and improved facility for our team and the community we support, improving the overall experience of care and assistance that the charity provides.
Croft Architecture were recommended to us by a mutual connection and they have fulfilled our expectations and more, including being good value for money. They brought knowledge and reassurance, along with creative and effective solutions to our project. Not only did they make everything very clear and easy to understand, but it was also great to work with a team who understood the operational challenges of the services that we deliver, our aspirations for the community and our plans for the future growth of the charity.
Our architect, Anthony, worked efficiently to secure planning permission and fulfilled every aspect of the brief, which included modernising and improving the building's exterior, whilst creating a series of new private offices and open plan spaces over the three floors, that are modern and light filled.
They have dramatically improved the building inside and out. We are now greeted by a welcoming and uplifting exterior with clean, light, and modern interiors, that are encouraging, yet private, and safe where needed.
The newly refurbished building has brought all facets of the charity together allowing us to operate more effectively and efficiently. Best of all, we receive frequent complements on what a fantastic transformation the building has undergone and our team are thrilled to have such a great working environment.
We really liked the style of their team, they're persuasive but not pushy, so we never felt as though we were being sold to or an irritant. You have all been really great to work with! We would most definitely work with Croft Architecture again for any future projects.

Homeowner
Carl is incredibly knowledgeable and has some fantastic ideas. We are hugely grateful for all of his help and the care and skill that he brings to his practice.

Property remodel and renovation for a Staffordshire Housing Group
Honeycomb Group is a team of social-minded brands championing happy homes in our region, providing services and support that help people across Staffordshire and its surrounding areas feel secure, connected and confident.
No matter the story that brings people to our doors, we're centred on supporting and walking alongside them to make a happy home a reality. That's why we were delighted to work with the team at Croft Architecture who share our passion for creating high quality properties.
Croft Architecture has done a terrific job to secure planning permission and help us to transform a rundown and empty old terraced house into five new modern one bedroomed flats. The final design fulfilled our brief with the project being delivered within the budget estimate.
Local people, local places and local values matter to us. Croft Architecture understood this and have helped us create homes that we ourselves would be proud to call home. They're an extremely professional practice who create value through their design and save cost through efficiency.

Replacement dwelling that takes advantage of the far reaching countryside views
Croft Architecture have done a terrific job transforming our property and securing the necessary permissions for our major house renovation and extension. They have worked closely with us every step of the way to fulfill every aspect of our brief, which included significantly increasing the size and remodelling our existing house. They have helped us to successfully create a modern new family home with open plan spaces to gather as a family, whilst maximising views of the surrounding countryside.
Carl and his team were always very available. They are a down to earth, friendly team of professionals who always provided honest, clear, and professional advice to deliver our project within our timescales and were thoroughly pleasant to work with.
The whole team are pro-active meaning we didn't have to chase them for updates or info. We can honestly say that they created true value through their knowledge, experience, innovative design capability and savings cost through efficiency.
We would have no hesitation in using or recommending Croft Architecture. The service from the entire team is first class and they have a genuine interest in you and the success of your project. We can't thank them enough.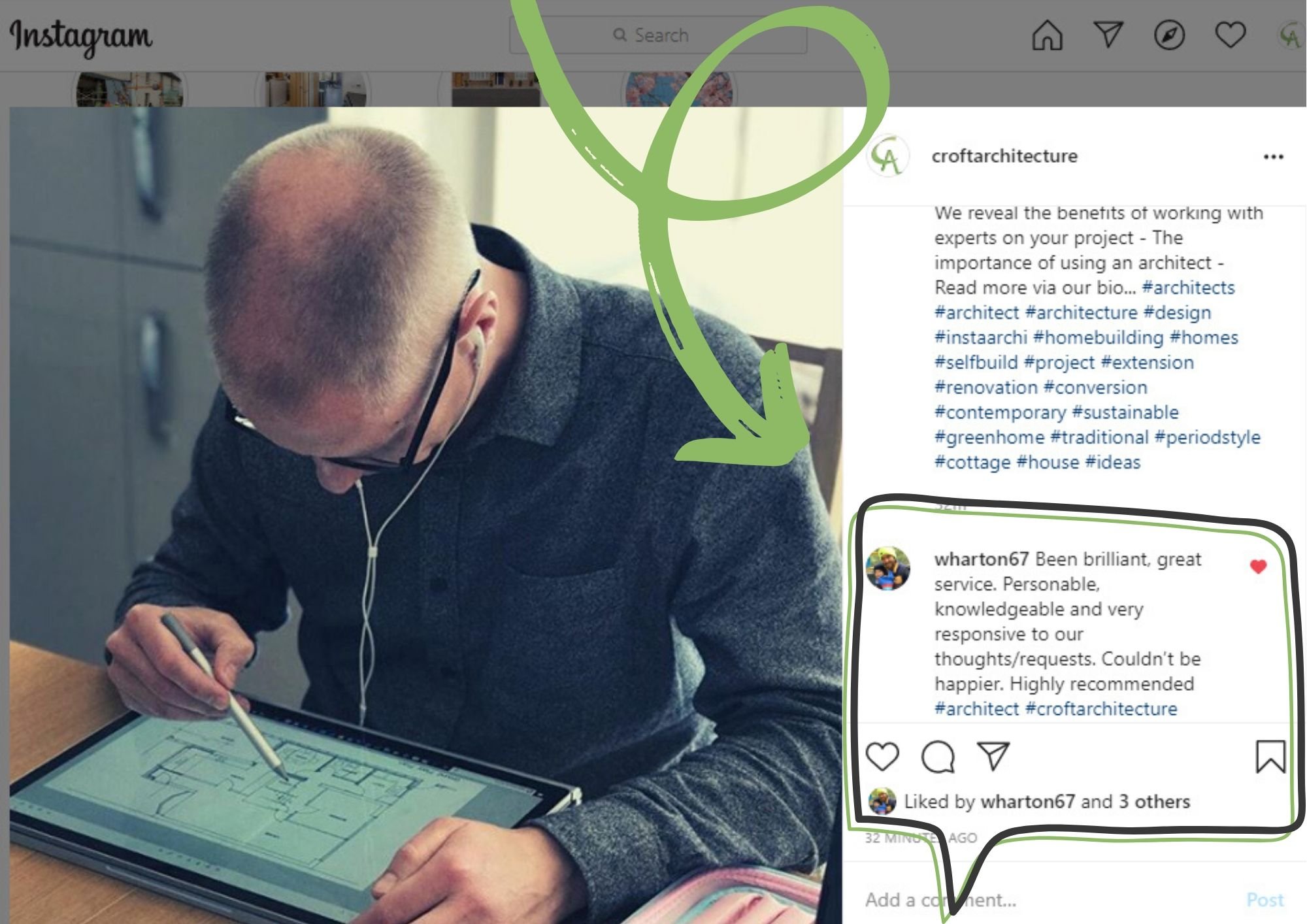 Planning Success For A Sustainable Barn Conversion
Been brilliant, great service!
Personable, knowledgeable and very responsive to our thoughts/requests. Couldn't be happier.
Highly recommended!
#architect #croftarchitecture #barnconversion #attentiontodetail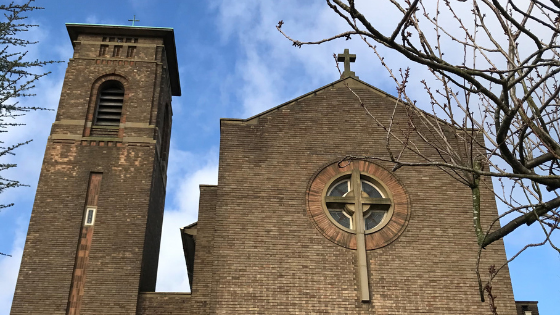 Improving Accessibility At St. Patrick's Catholic Church
St. Patrick's Church and school, Stafford, has been a focal point for the local area for nearly 100 years. However, we were beginning to feel constrained by what we could offer the community due to the lack of toilet facilities on site. We wanted to be able to encourage those within our existing church community to stay longer and feel more comfortable, whilst encouraging new people to visit, uniting us all.

We met with Croft Architecture at the church to discuss the issues and our requirements to remodel the layout of the church to incorporate accessible toilets facilities inside the existing building without the need to extend. We were are not familiar with building design and construction and we were immediately impressed by Croft Architecture's professional and helpful approach. They were there every step of the way throughout our project to offer help and support and provided a very prompt and efficient service.

Without doubt the end result has been praised by many who have visited the church and this came about as a result of Croft's ideas and input. What also impressed was the overall service from all staff, transparency and accuracy of costs and a willingness to work with us to achieve our ambitions for the community. We are no longer constrained by what we can do and offer as the church and facilities make us accessible to all.

While our project was perhaps small overall compared to some, Croft were professional, delivered a high quality of service with a cost-effective delivery and I would have no hesitation in recommending them.
A Traditional Self-Build With A Sustainable Twist
We initially appointed Croft Architecture to extend and refurbish our property, but after our initial conversations about what we wanted to achieve from the project they suggested to have a fresh start and demolish our existing bungalow to best achieve our vision from the land available. We wanted a dwelling where we could enjoy our retirement together, creating a home that was future proof in terms of maintenance, accessibility, and a sustainable natural energy supply.

The team at Croft Architecture listened and understood our vision and we were immediately impressed with the range of ideas they provided and their guidance with regards to a design that would work for us, and crucially, what was most likely get planning approval being on the cusp of a conservation area.

They've creatively solved a multitude of problems for us. We now have a light filled, energy efficient, modern home, that's doubled in size from the existing property. The extra new space raised questions and doubt by the local planners, but Croft Architecture's innovative and clever approach to the design of our new home enabled us to secure the planning permission we so wanted.

The house is so much better than we had ever anticipated. We now have home that we're proud to show off, and in fact we've had a steady stream of neighbours wanting a tour of our beautiful new home.

Would we recommend Croft Architecture? In an instant! They have been a delight to work with, the team have been both professional and fun and they have always responded to our queries in an efficient manner.

They deliver a first-class friendly service and we would highly recommend them to anyone.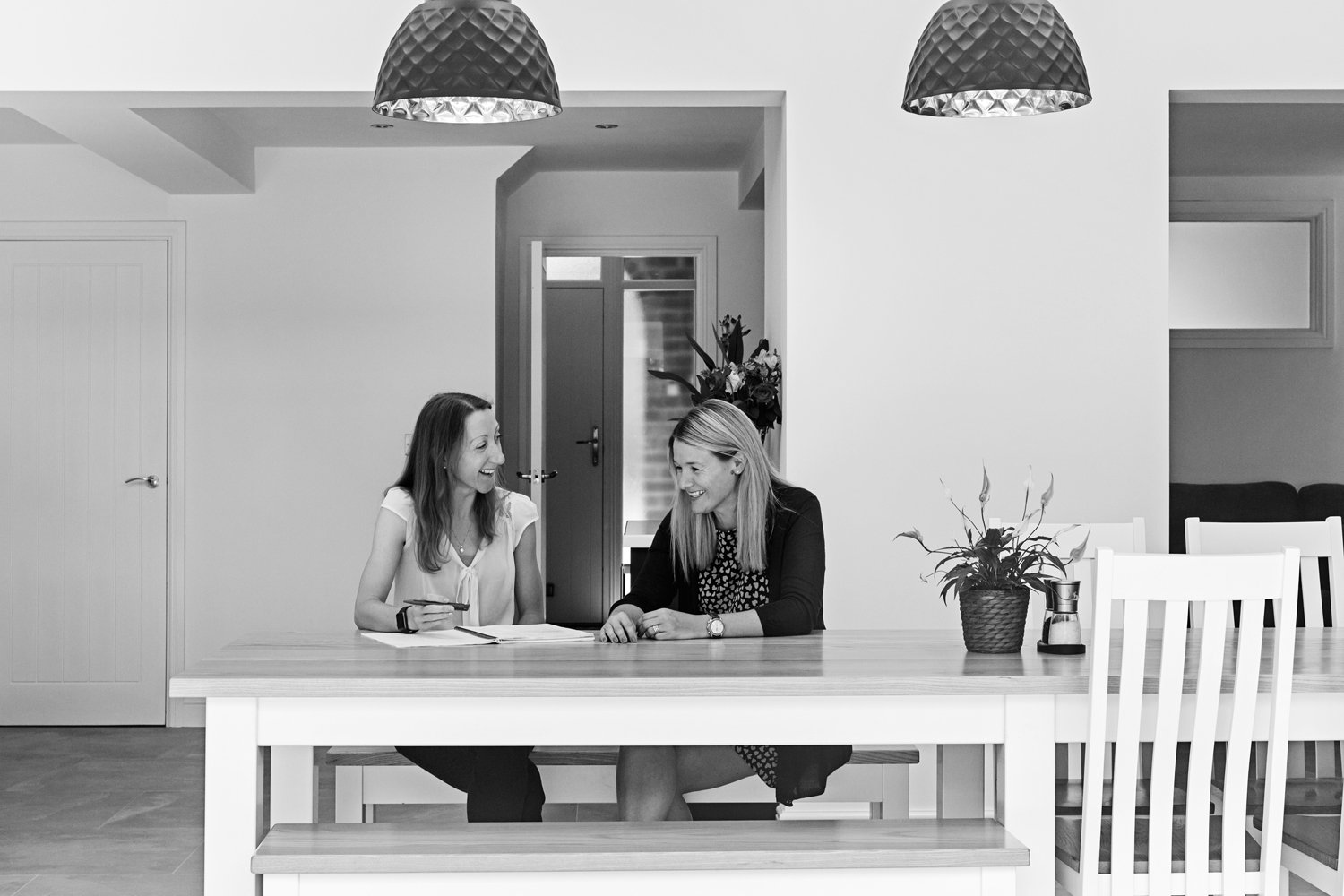 Home Extension and Renovation, Home Owners
Working with Croft Architecture has been an incredibly positive experience. Their creative design work has helped us to completely transform the property by expanding the space to turn it into a more modern home for the future, while retaining some of the 1930's charm.
Their creative design work has helped us to completely alter and extend the layout of our property to address the need to connect the house to our garden, and to create a series of spaces that work for us as a family.
The design of the house has changed our lives! We now have a light and airy modern space that's perfect for our daily life and wonderful for entertaining our extended family, especially with the full length bi folding doors opening out onto the garden. We love to have family and friends around and we wanted an open plan lifestyle with the ability to tuck away into another room or corner if we needed to. During the planning stage we could visualise our family congregating around a large kitchen table, and now it's become a reality.
Throughout the project, the team at Croft Architecture have listened and advised us well, they've been meticulous in their attention to detail and solved problems imaginatively. They have been a pleasure to work with and we couldn't be happier with our new home.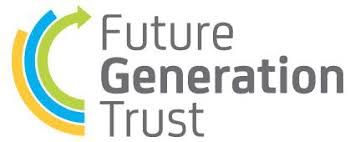 Chief Executive Officer, Future Generation Trust
"Having worked with Croft Architecture on building projects at our academies I have no hesitation in recommending the company. Carl Croft is extremely approachable and he and his team quickly establish an excellent customer client relationship. Most importantly they consult fully to ensure they have an appreciation of your specific needs and their considerable experience in the education sector allows you to proceed with real trust and confidence.

The knowledgeable team are easy to contact and will always take time to explain complex planning details or address any issues you may have. Their full programme of support delivers an excellent service. We have been extremely satisfied and will continue to work with Croft Architecture in the future."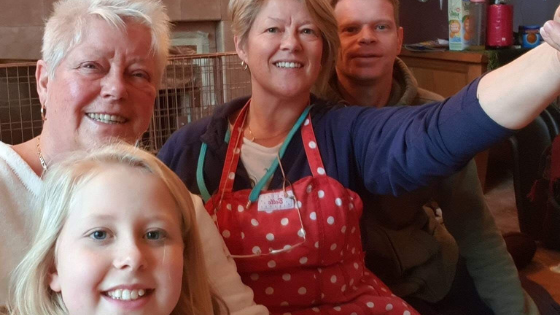 Home Extension, Home Owner
"Croft Architecture managed the whole process from the initial concept through the design process and throughout the work to completion. I would never have been able to do this myself. I just didn't have the time or ability. Croft Architecture did everything for us, made it easy, and we felt reassured that we were in safe hands.

To say they have helped to change my life for the better is no understatement, I would highly recommend Croft Architecture in an instant!"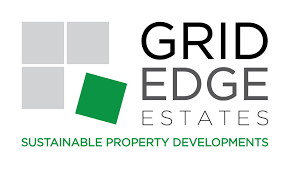 Founder GridEdge Estates
"If you are looking for a forward thinking progressive Architect in the Staffordshire Borough and beyond I cannot recommend Croft Architecture Ltd highly enough. A resourceful, results driven passionate team with supportive management who take time to understand their client's needs exactly and make the development process a whole lot of fun. Thanks for your support and hard work Carl Croft."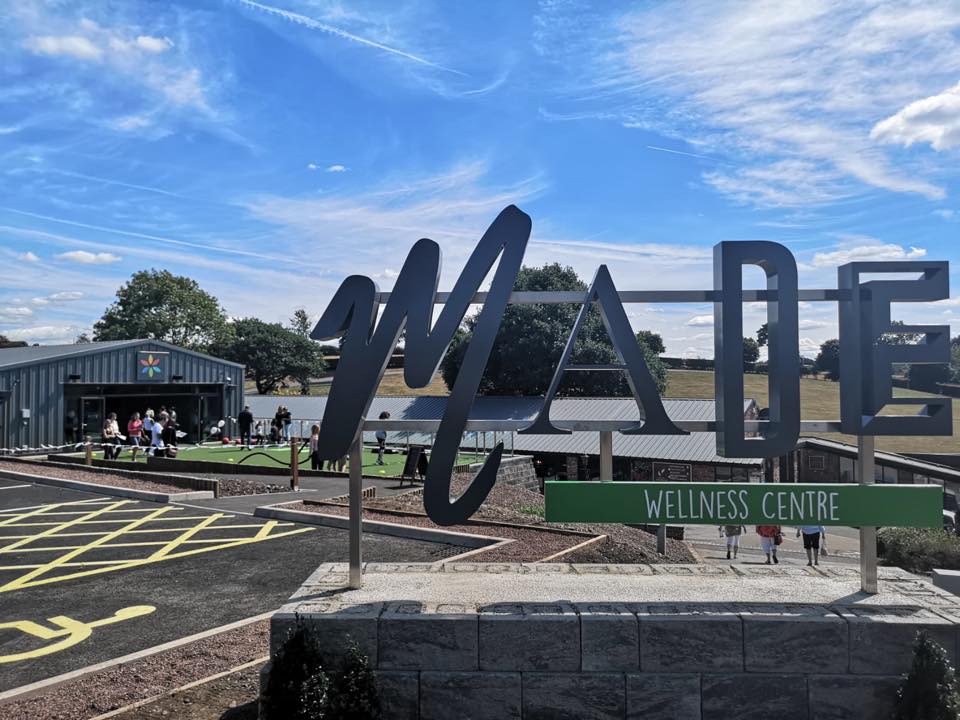 Penny Weston -
Moddershall Oaks Spa Retreat and Made Wellness Centre
"It has been a great pleasure working with Carl Croft, Croft Architecture, regarding both our business and personal construction, planning, organisational and structural needs.
Carl is absolutely up to date with current legislation, new trends and best practice. Carl's knowledge of everything architecture is second to none. It is such a breath of fresh air to rely on a professional who is consistent, considerate and accurate. During the course of our meetings, Carl was able to provide us with productive solutions taking relevant personal circumstances as well as business operations into account.
Our experience with Croft Architecture is that they are customer focused, efficient, professional and extremely knowledgeable, and we wouldn't hesitate in recommending them."
Find our more about the project here.

Self Build, Home Owner
"Choosing the right architect is always important, particularly so when you are creating at a once in a lifetime building. Croft Architecture proved they had the technical knowledge, vision, expertise and patience to ensure our ambitious family home became a reality."
Find out more about the project here.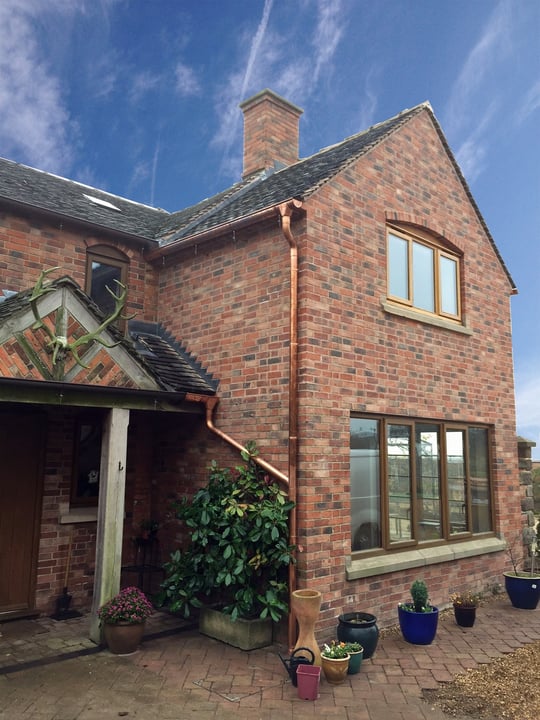 House Extension, Home Owner
"So it is a huge thank you to both of you for managing the project with professionalism and commitment."
New Housing Development
"Croft Architecture gained us the consents that we needed for this complex site."
Find out more about the project here.

House Extension, Home Owner
"Croft Architecture have created our perfect family forever home."
Find out more about the project here.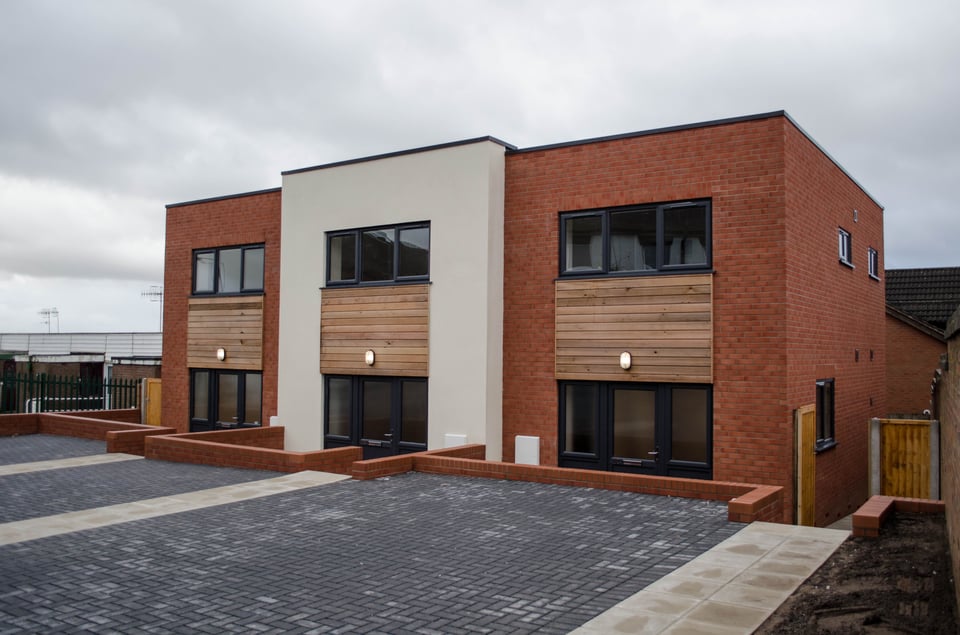 Housing Developer
"Croft Architecture have provided us with an excellent service."
Find out more about the project here.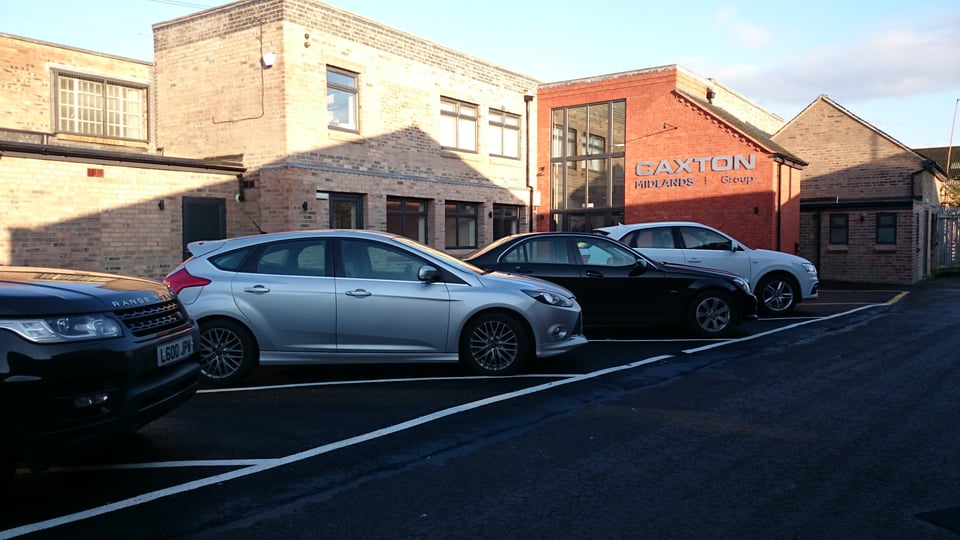 Business Owner, Office Refurbishment
"Croft Architecture resolved the issues we faced in completing our project."
Find out more about the project here.
Richard Wheals - Business Owner, Professional Connection
"I have been very fortunate to have worked with Carl Croft of Croft Architecture. What impressed me about Carl was his professional approach and amazing attention to detail. Being a building contractor myself I understand the value of having a detailed understanding of what the client will want.

Carl just seems to simplify the entire process, his ability to guide clients and give great clarity in every project are second to none.
Quoted from my quantity surveyor, "The best drawings and specification he has seen in over 4 years". I mean, when you have a detailed specification you can price the job correctly and will save money in the long term. With great foundations everything else falls into place.

Carl is very passionate and honest about his work, I would like the opportunity in recommending Carl to anyone who wants a quality design and their hand held through the entire process."
Mark Warren -

Business Owner, Professional Connection

"Excellent work and design ethic. Very easy to deal with and innovative in their solutions to provide exactly what your project needs. Happy to recommend."
Phillip Oakley -

Business Owner, Professional Connection

"A young and dynamic firm but with great resources and experience. Dealing with Croft Architecture has been a pleasure and I look forward to to working with them again in the future. Highly recommended."